Immerse yourself in our expansive collection of carefully-curated orchids endemic to the Philippines and the verdant plant life of Southeast Asia.

Get to know more about the vast world of the tropical flora brought by Orchid Botanix closer to home.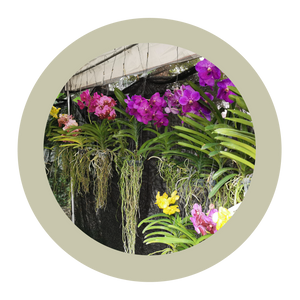 Flown & Grown
Our extensive collection is comprised of ethically farmed and carefully curated exotic orchids flown from the tropics of the Philippines and other parts of Southeast Asia and grown in our greenhouse that is designed to produce healthy blooms all year round.
Explore More